It can be a worrying and challenging decision when choosing the right kind of instead senior home care for your loved ones when they need it, especially If they are old. The elderly require extra care and to do things due to increased age and the likelihood of developing chronic diseases. Whatever the reason may be that you are personally not able to look after your loved ones, you totally should be entitled to getting support from senior home care support groups who are responsible for home care assistance and provide the best facilities which are required by your loved one.
How To Choose Right Senior Home Care
Senior Home Care is the care provided by a professional caregiver to an individual at their own home or place of residence as oppose to the individual living in a nursing or care home. A good home care service provider will assure that all the needs of the individual in care are met, all your questions are fully answered without any doubt, they treat the individual with care and consideration and do not ever make the individual feel as if they are a burden. The kind of home care assistance services provides include help with bathing and washing, cleaning, making meals as well as getting in and out of bed. These are only some of the services that a home care organization is able to provide. Many other senior home care services can be provided which are unique to individuals, the level of care, and for how long the care is provided also can be varied depending on individual circumstances. One benefit of home care is that many things are very flexible and the whole approach is very patient-centered.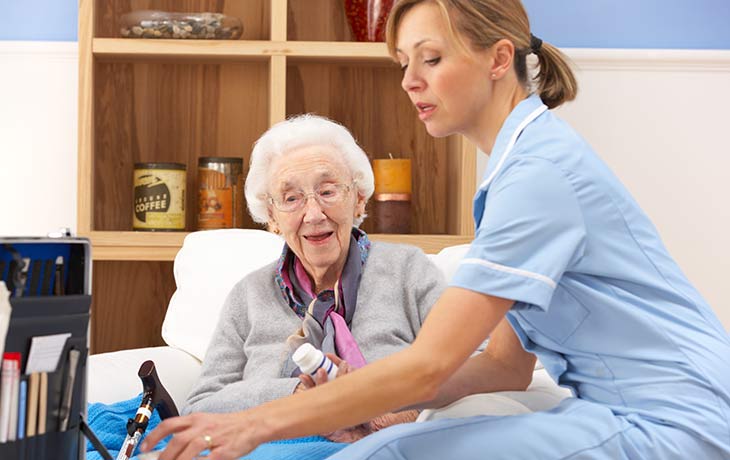 Our home care assistance provided by Instead Senior Home Care in Toronto includes companionship care which is very simple yet significant because many elderlies often suffer from loneliness maybe because they live alone or they simply do not get to see their family and friends very often. In this case, having a companion in the form of a caregiver to talk to can bring a positive change. Often if the elderly have to adjust to a new place like a nursing home it can be difficult which can take a toll on their health. It is a very healthy option for them to live in the comfort of their own home and be looked after there. The individual in care can with the help of a companion
Personal Home Care Services
Personal Home Care Services is the main type of care that is given to someone. This allows them to get on with their daily lives like normal. Due to this type of care individuals are able to carry out tasks like dressing, bathing and with little help also carry out tasks like eating their own meal. Housekeeping is also another example of a service provided by Home Instead Senior Care. It is not unknown that having a clean and tidy environment around you can have positive effects on your health. Being active and taking part in cleaning, dusting, hoovering, and putting the bins out can keep them engaged. They can also spend time learning a new skill such as gardening.
Advantages of Senior Home Care
Advantages of choosing senior home care include being in familiar surroundings so one is in constant contact with their loved ones and one does not feel the need to adjust to a completely new environment which can be a massive challenge, it is more flexible and the care plan can be specific to individuals. We believe personal home care is the best option when it comes to choosing a place where a loved one needs to be looked after. It can be hard enough for individuals to deal with certain problems, but to try and make them comfortable and welcomed can have a huge positive impact on their health and wellbeing.