Home care services were introduced to ease the lives of aged individuals. Old-aged people prefer to spend their lives in their home rather than ending up in an old age center for the rest of their lives. Instead senior home care Toronto pays a special focus on personalized and compassionate care to facilitate the diseased state of a person. Understanding the concept of aging in place is imperative before jumping to the merits of personal care services.
What Is Meant By Aging In Place?
Aging in place refers to enjoying the amenities and comfort of the home as one is getting older. The options of shifting to old age long term care facilities or post-retirement homes are avoided by elderly citizens as long as it is possible to manage the health condition on their own. It is a considerably convenient option when there is no major ailment involved and one can get along with daily activities with the provision of minor home care assistance. One can enjoy their usual social life with the feeling of autonomy and independence in an instead senior home care Toronto.
Senior home care Toronto allows the provision of healthcare facilities within the home boundaries. Personal home care for medical purposes certifies the speedy recovery as the familiar atmosphere casts a positive impact on the mental status of a person. Following objectives can be achieved through in-home care facilities.
How Senior Home Care Toronto Helps?
Senior home care Toronto understands the individual needs of a person once he crosses his retirement age. Even if a person is managing the household duties efficiently, there comes a point in life where he needs a third helping hand to manage situations. For instance, household maintenance, traveling, and taking care of health are some of the stages that call out for external assistance. That is where the instead senior home care Toronto jumps into the picture. We can look at personal care services from two perspectives i.e., supporting health conditions, and supporting daily life activities. Both allow old aged individuals to enjoy the last years of their life as per their comfort and desire.
A. Homecare Services To Assist Aging In Place
Several services by senior home care Toronto target daily life activities to ease the associated difficulties faced by the elderly community. These include;
Companion Care: Keeping home care assistance in place requires your attention in running the errands of laundry, shopping, cooking, housekeeping, and gardening. Companion care services do all this for elderly people while allowing them to live a cherished and happy life. Loneliness and sadness often find roots in older people. Such emotions are curbed with frequent conversations and social activities.
Respite Care: It includes offering assistance to a physically disabled person. It focuses on ensuring the continuity of daily life activities without any hurdle. Socializing, or attending out of the home business are facilitated without adding an extra burden to the physical health of the individual.
Personal Care: It is also known as custodial care which includes bathing, dressing, grooming, and other tasks that are limited to the person only. It also includes maintaining the physical health profile of a person. For instance, nutrition charts, physical exercises, preventing dehydration problems are involved to curb future ailments. Such care can be offered for a few hours a day and can expand to round-the-clock service.
Transportation: It is often difficult for elderly people and not safe at the same moment to drive to run different errands. Any alternative help can facilitate the process to complete short trips e.g., a trip to the pharmacy or a park, etc.
B. In-Home Care For Chronic diseases
Hypertension, cardiovascular disorders, cancers, Alzheimer's, dementia, or multiple sclerosis, the list of diseases is endless which might affect elderly people. In-home care or personal care services ensure the timely recovery of the old aged people while allowing them to enjoy the comfort of home. Patients are given constant reminders to take medicines, and they are involved in various mobility exercises to improve their physical health.
Rehabilitation: Mental traumas and physical injuries often require rehabilitation and assisted recovery. In addition to that, some chronic illnesses require a person to get involved in aerobic exercises to manage the symptoms. These exercises can be efficiently managed at homes with the provision of an exercise trainer. Customized workout plans by senior home care Toronto improve the efficiency and performance of later years of life.
Faster Recovery: Personal care services not only put a restriction on the time spent in hospital but also saves aged people from contracting more infections. Due to the weak immune system, they might end up diagnosed with more diseases by living in hospitals.
Freedom & Autonomy: The daily routine and lifestyle can be efficiently maintained within the home. It boosts the self-confidence and positive emotions of a person. The entire practice instills a new sense of hope that they can still revert to their original routine and can get rid of the drastic impacts of the disease.
Efficient Performance: Due to the one-to-one nature of the received treatment, the patient has a higher chance of getting recovered ahead of time. There are fewer events of re-hospitalization due to personal care services received at home. Friends and Family can visit the patient as per his convenience instead of the compulsion of visiting in specific hours set by the hospital.
Cost & Affordability
The charges for home instead senior care Toronto vary with the location of senior home care Toronto and subscribed facilities. The most significant rate-determining factor is the acquired type of care. For instance, people with dementia or Alzheimer's end up paying more fees than people with less severe illnesses.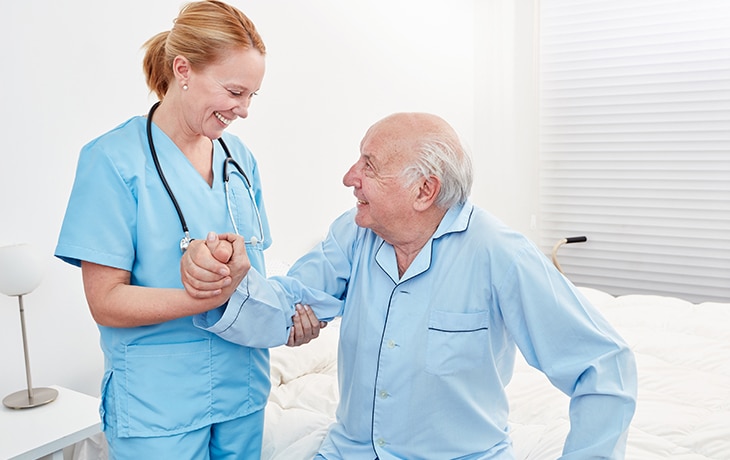 The rents are paid on monthly basis and it can vary from $1475 to $6000 depending upon the type of healthcare facility, offering amenities, and the location. The rates go even higher when looking for independent care services in the Greater Toronto Area. It can cost around $240,000 for a one-bedroom, and $300,000 for two bedrooms. Financial management is therefore imperative before deciding on acquiring personal care services.